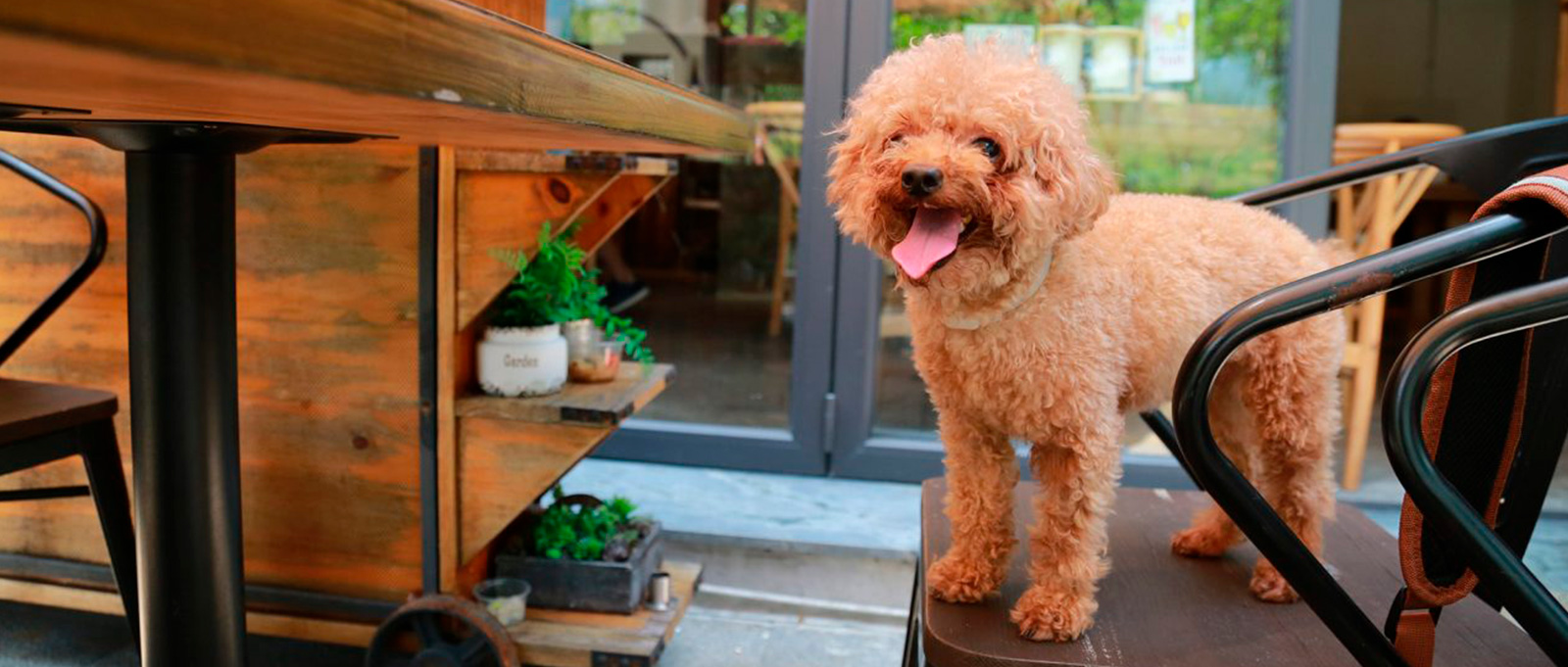 Make your next trip to Madrid an experience to remember with your dog, with a list of the best restaurants and cafes where your pet is always welcome.
Frida
Cosy atmosphere. Large windows and light-filled afternoons.
Address: Calle San Gregorio, 8, 28004 Madrid
Subway: Alonso Martínez
T: +34 917 04 82 86
Opening hours: L-D (11:00h a 1:00h)
Bárbara Ann
Dinners, cocktails and rock and roll. Live music. The sixties and much (but that much) style.
C/Santa Teresa, 8. Madrid. 28004
Alonso Martínez
+34 918 195 561
L-J (17.30H a 1.00H) V y S (17.30H a 1:00H)
Rawcoco Green Bar
Lovers of healthy food. Warmth and relaxation. Local products on your plate.
Calle del Gral. Pardiñas, 21, 28001 Madrid
Goya o Velázquez
+34 914 49 50 17
L-J (8:30H a 17:00H) S y D (9:30H a 17:00H)
Fellina
A door open to flavour, a table ready for enjoyment, a trip to Italian for you and your faithful companion.
C/Caracas, 21, 28010 Madrid
Alonso Martínez o Ruben Darío
+34 914 10 92 50
L-D (10:00H a 22:00H)
Fulanita de tal
Natural fruit mojitos. Concerts and theatres. Enjoy but always, with some culture.
C/Regueros, 9, 28004, Madrid
Chueca
+34 913 19 50 69
M-S (20:00H a 1:00H) y D (19:00H a 1:00H)
Enjoy all the flavors of Madrid with your four-legged friend.