A completely restored
19th-century

building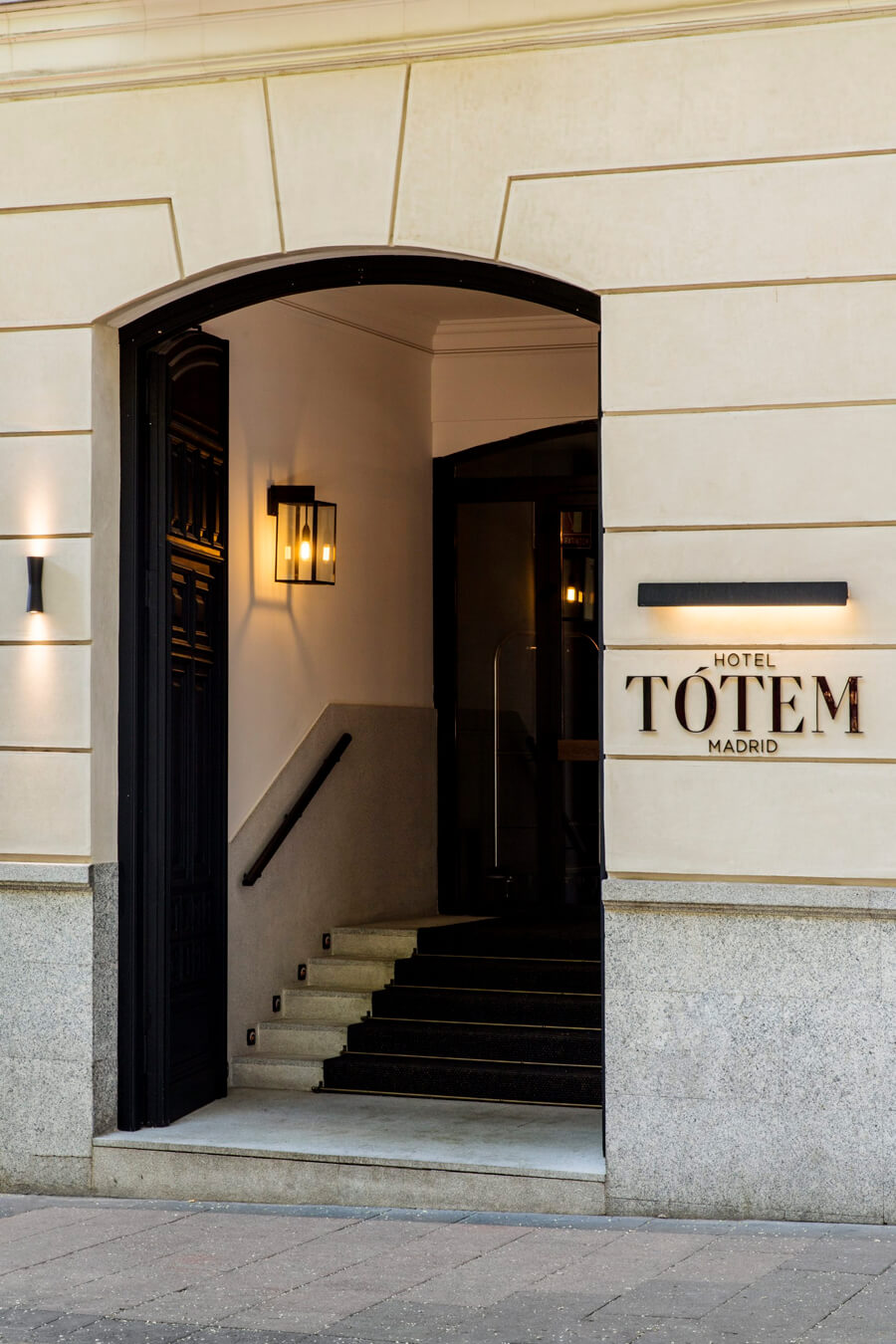 What makes TÓTEM Madrid different
In the heart of Madrid's Golden Mile, Tótem Madrid is located in a 19th-century building, completely restored and converted into a luxury boutique hotel, with exquisite decoration that transmits tranquillity and style from the first moment.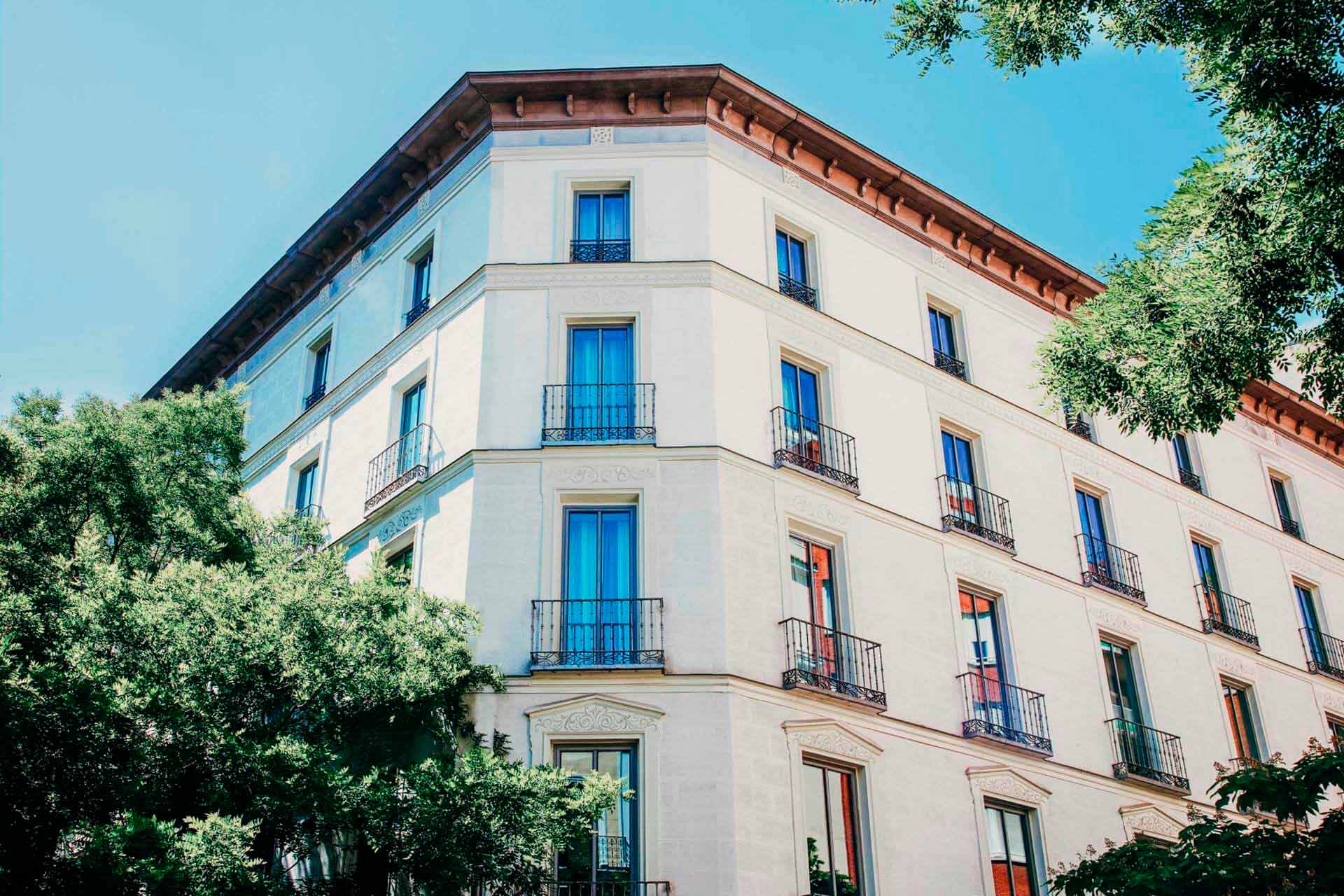 Protected historical heritage
Its façade is part of the protected historical heritage of Madrid, as well as its original staircase, made of pine with an iron fence, restored piece by piece.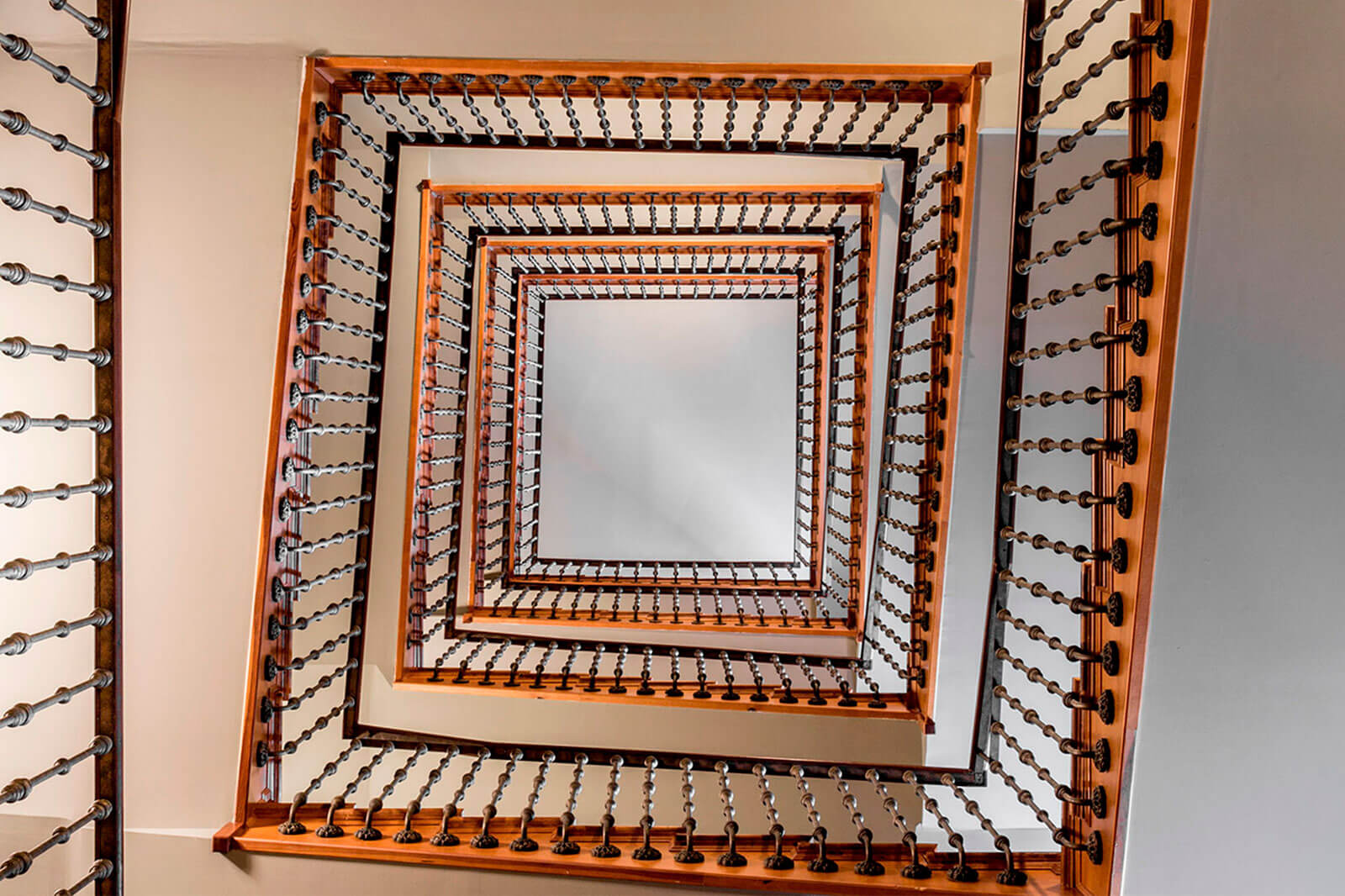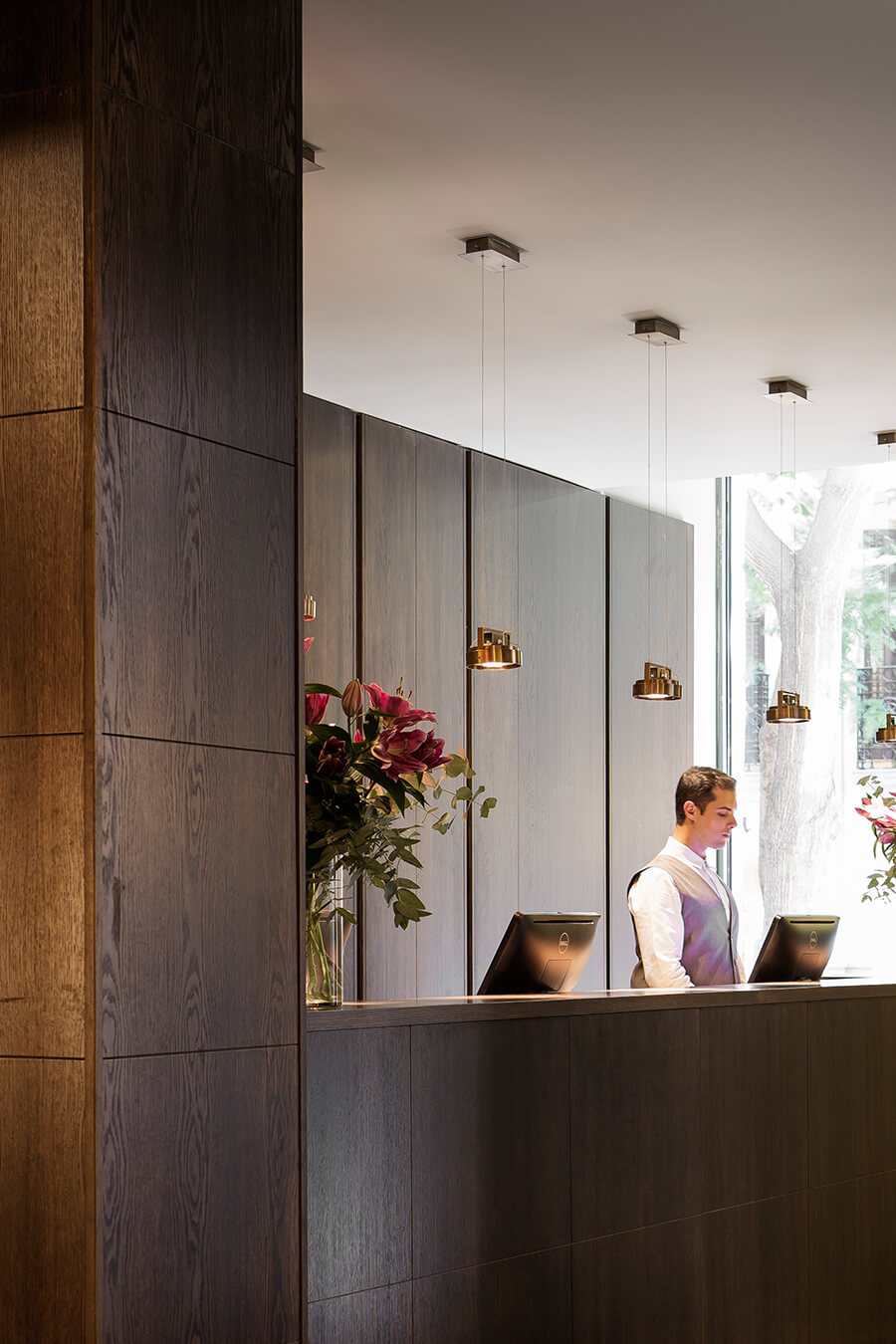 The team at Tótem Madrid are authentic local gurus who advise on the best places in Madrid according to the personal motivations and needs of each client. We become true artisans of service, designing experiences for our guests with precision and exquisite attention.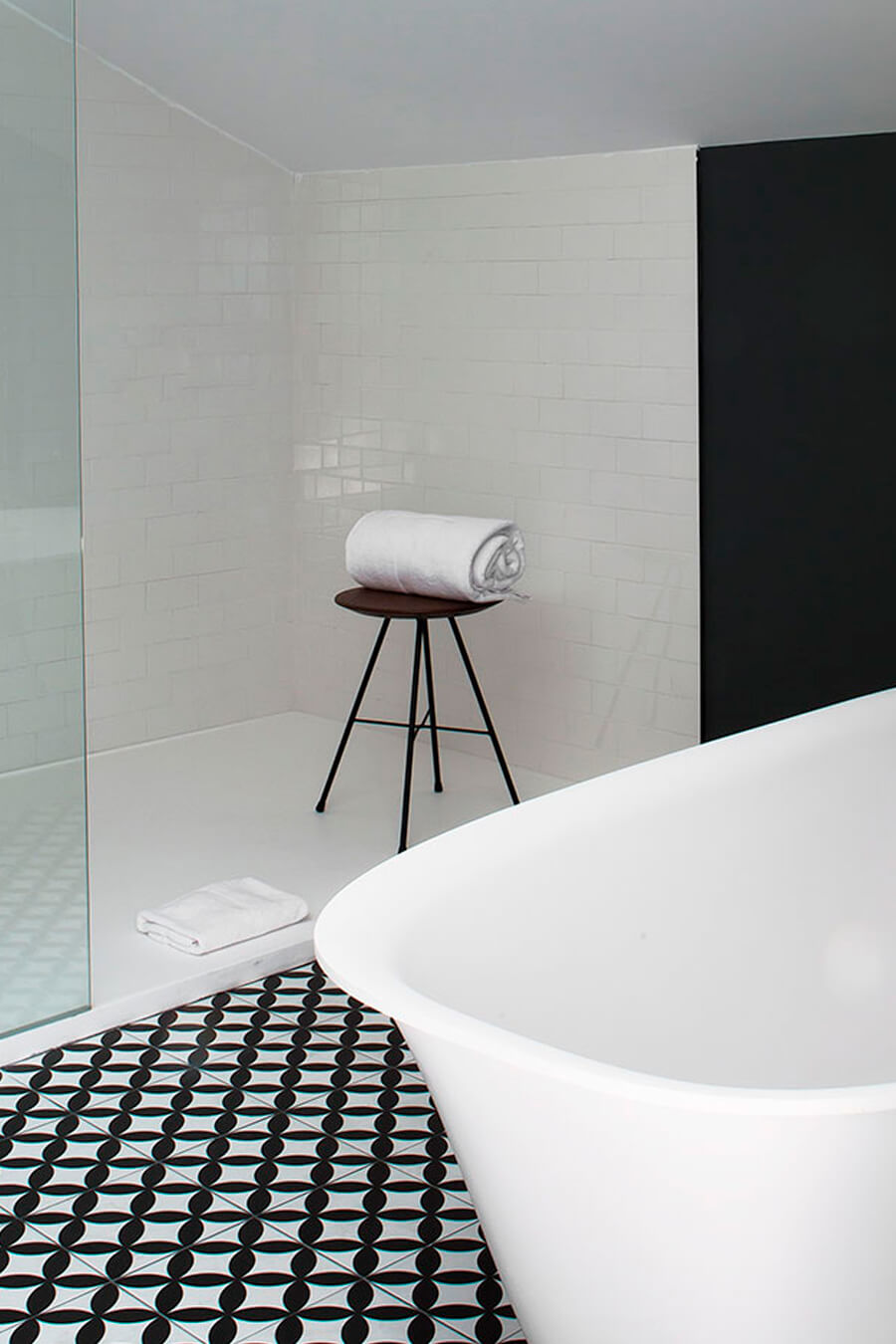 This attention to detail is also transferred to all the hotel's commodities: the touch of the lingerie, the softness of the American terry towels and the honeycomb bathrobes, the natural aroma of an organic shampoo or the delicious taste of a freshly prepared cocktail, contribute to making memorable and unique stays at Tótem Madrid. In addition, our amenities have been chosen with great care, all environmentally friendly and from local artisan producers.
Due to all this, Tótem Madrid is nowadays a focal point for inspiration for numerous brands and artists related to art, cinema and fashion, as well as clients looking for distinctive stays in a distinguished atmosphere