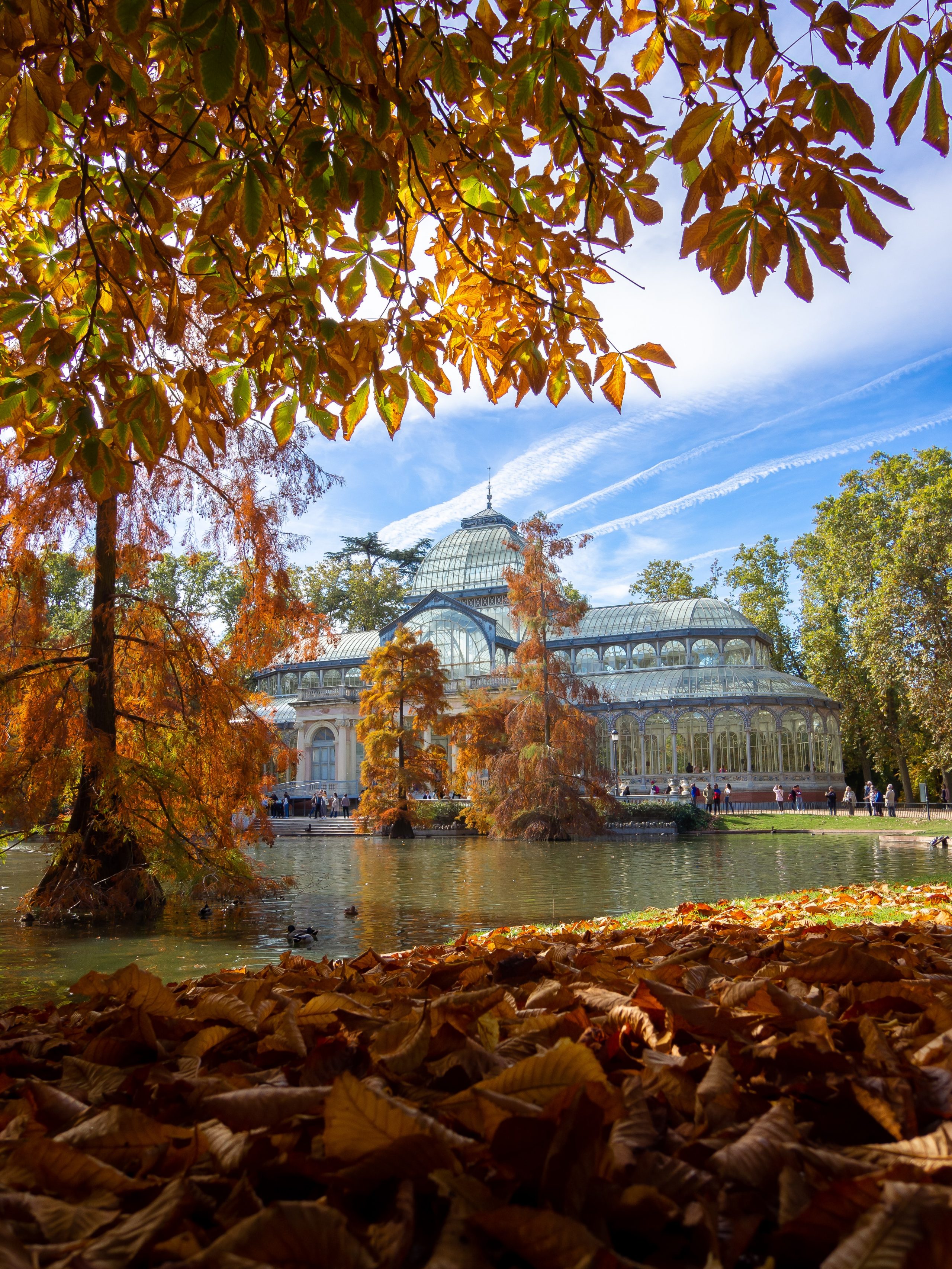 The Buen Retiro Park, or simply Retiro as it is commonly known, is an oasis of tranquillity nestled in the heart of Madrid. Located a mere ten-minute stroll from Tótem Madrid, this majestic 120-hectare garden was established in the 17th century for the delight of the former monarchs. Today, it has evolved into a cherished spot for many Madrileños to spend their leisure time.
Amidst the winding pathways and lush greenery, one discovers serene corners full of peace and solitude. The renowned Grand Pond, where the monument to Alfonso XII stands tall, offers a spectacular view of golden leaves mirrored in the water. Yet, it is not merely a haven of serenity but also hosts a range of unmissable events and activities that you cannot miss during your visit to Madrid:
– Open-air Concerts: The Music Kiosk in the Retiro frequently hosts concerts of classical, jazz, and other musical genres during the autumn months. Enjoying music amidst nature is an unparalleled experience.
– Art Exhibitions: The Velázquez Palace and the Crystal Palace, two architectural gems within the park, often showcase contemporary art exhibitions and cultural events.
-Boating on the Grand Pond: Rowing on the pond is a popular activity in Retiro throughout the year, but in autumn, with leaves falling all around, the experience becomes even more picturesque.
-Cycling and Hiking Trails: Retiro offers a number of well-marked routes for cyclists and hikers, ideal for relishing the park's natural beauty.
-Picnics and aperitivo: Autumn typically brings mild temperatures, making it the perfect time to relish a picnic in the park. You can bring along a hamper of local delights and enjoy an outdoor luncheon.
As you can see, the Retiro Park, just minutes away from Tótem Madrid, offers a diverse range of wonderful activities to savor the golden season in the capital. Explore it in the company of Tótem Madrid.