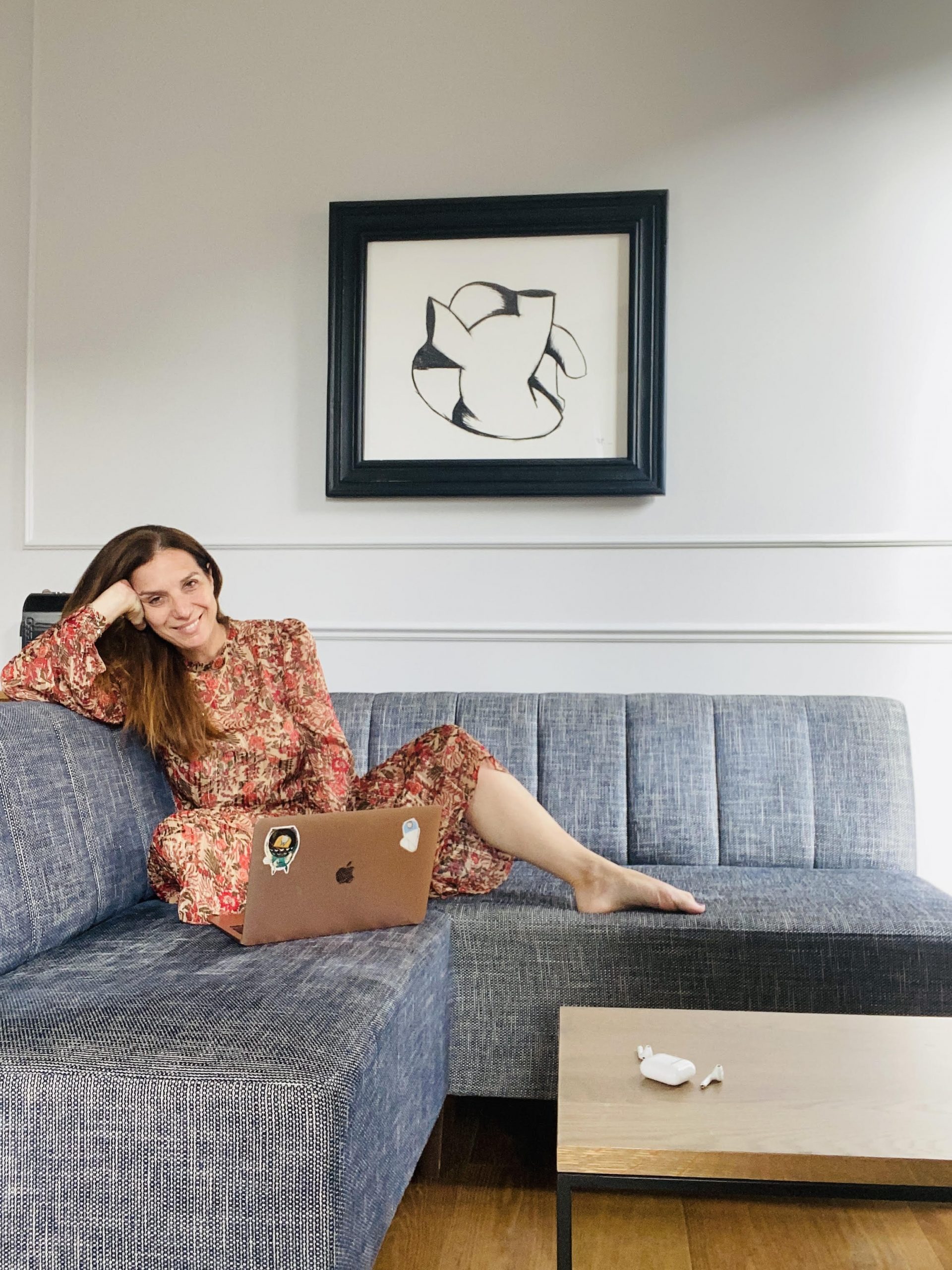 March is the month of women par excellence. The eighth day of this month has become a day to vindicate female strength, passion and intelligence. At Tótem Madrid we have a very clear vision of the future we want to build: one in which gender equality is the norm and not the exception. That is why every day we work with dozens of extraordinary women who, with their talent and dedication, make this hotel a home of luxury and excellence in the centre of the capital.
Today we talk to Anabel Vázquez (@chicalista), one of those Totem women who "gets things done", as she defines herself. The best thing? That all those things she does, she does them wonderfully, and with a smile on her face. Aside from writing for various renowned fashion and travel magazines such as Condè Nast Traveler and Vanity Fair and doing communication and branding consultancy, she is the director and co-founder of Laconicum, an indie cosmetics company that has revolutionised the sector. "Aspirations? I am very ambitious: I aspire to live with energy and sleep peacefully every night. I aspire to walks, meetings, discoveries, projects and stimulating journeys," she starts off naturally. Her favourite mantra: "Choose your battles" and "If there's a pool, take a bath". With this self-confidence and spontaneity, she tells us about her favourite places in the Salamanca district.
Anabel loves Madrid for its vibe and its duality between big city and neighbourhood, beautiful in its majority, ugly in its angles, a global and provincial city at the same time. "It's crazy that you can stand in front of Las Meninas and cross the street and stand in front of a Rothko," she says, marvelling at the capital's cultural heritage. In fact, in the Salamanca neighbourhood, she doesn't miss the exhibitions at the Juan March Foundation or the Lázaro Galdiano Museum. When it comes to shopping, Mint&Rose or Aesop are a must, and a visit to Casa Loewe is always mandatory. She meets her friends at Hermosilla or Mudra, two places with a pleasant and healthy atmosphere, and chooses the lobby of Tótem Madrid for a business breakfast. "Their selection of eggs puts me in a good mood," she says with a smile. Other musts in the Tótem Madrid neighbourhood include buying a book at the legendary Pérgamo bookshop, having a soothing consommé at Jurucha or having her hair cared for at Charo Palomo.
"Travelling, walking, watching films, reading and talking about the beautiful side of life" are some of the things that make Anabel Vázquez happy and that undoubtedly reflect the philosophy of Tótem Madrid, a place in the centre of the centre where you can immerse yourself in the atmosphere of one of Madrid's most stimulating neighbourhoods.