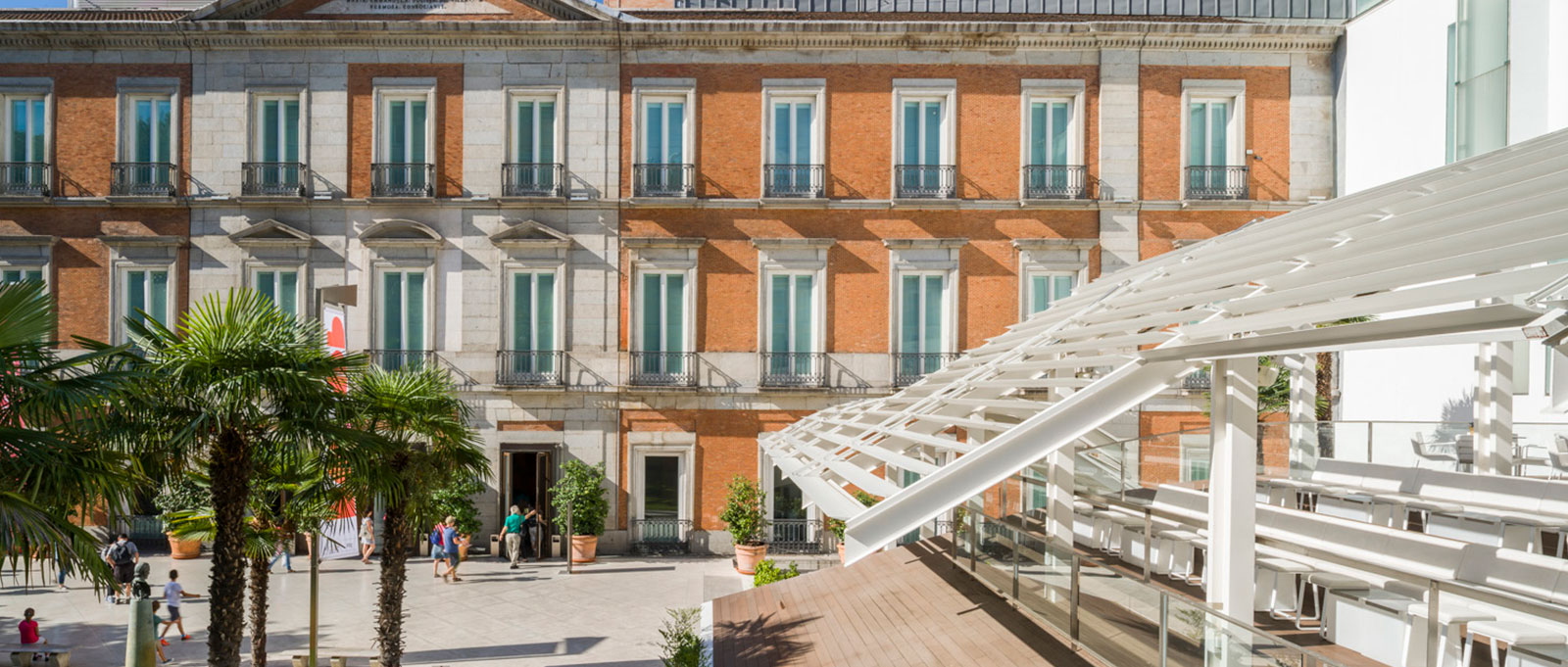 The Thyssen-Bornemisza Museum offers, in its nearly 1.000 paintings, a journey through art from the 13th to the 20th century. Enjoy the main pictorial schools of Western art such as the Renaissance, Mannerism, Baroque, Rococo, Romanticism and art of the 19th and 20th centuries to Pop Art, with great names of painting such as…
Duccio, Carpaccio, Durero, Caravaggio, Rubens, Monet, Van Gogh, Gauguin o Hopper, among many others.
In addition, the museum offers some collections from styles like Impressionism, Fauvism, German Expressionism and Avant-garde from the early 20th century, highlighting an important collection of American painting from the 19th century, unique in Europe.
The Thyssen-Bornemisza Museum is part of the Art Walk, together with El Prado and Reina Sofía museums. You can buy your tickets here, or if you prefer, check with our Concierge.
More information:
– Ticket: 12,00 €
– Art Walk Ticket:: 29,60 €
– Location: Paseo del Prado, 8
– Opening hours: 10.00 am – 7.00 pm
– Telephone: +34 902 760 511