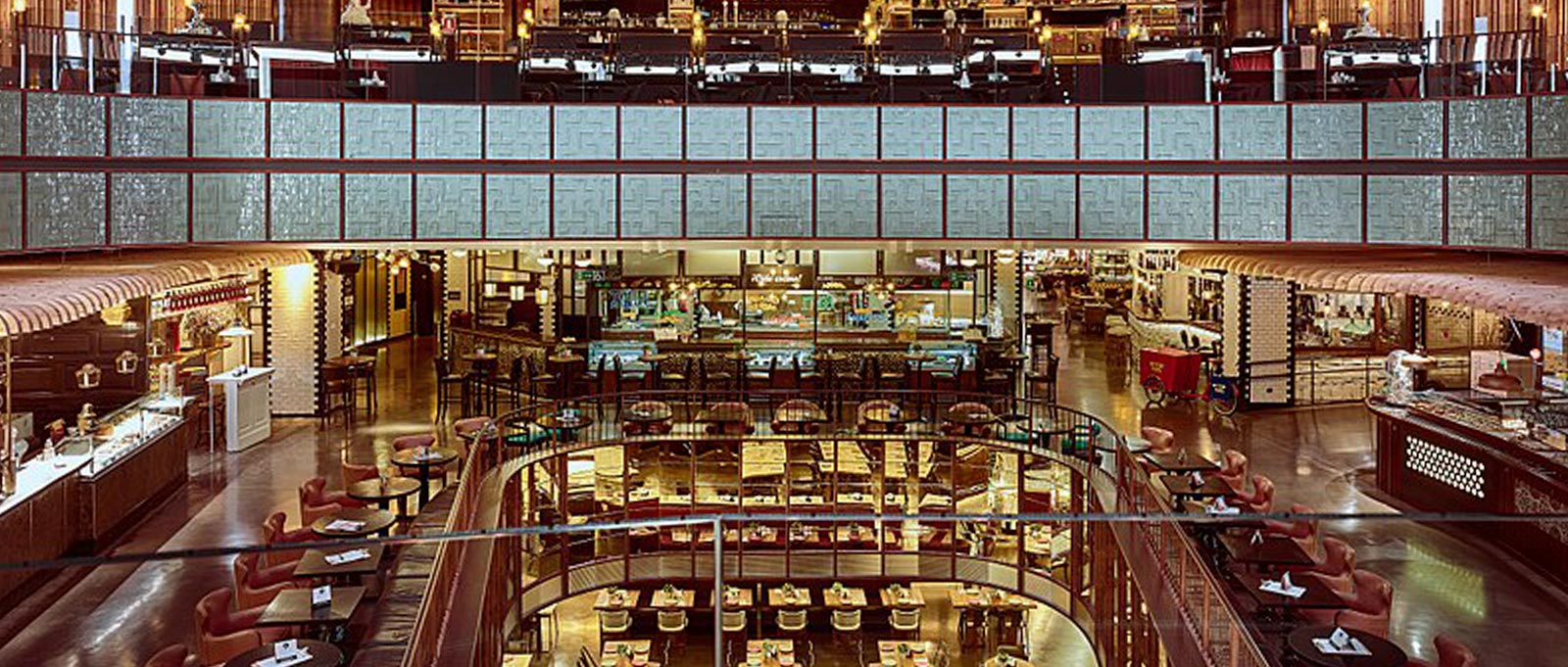 Located within 5 minutes walking from Tótem Madrid, you will find Platea, a culinary reference in Madrid and the biggest Gastronomic Multi-Space in Europe.
Located in the former theatre Carlos III, Platea has been completely refurbished and every stage covers a different gastronomic offer.
Enjoy the gourmet shops and themed bars and restaurants located on the patio, get involved in the gastronomic flavours of the Michelin Star Chef Ramón Freixá, on the second floor, or make a visit to the top floor to enjoy some cocktails at its bar Lounge, open until midnight.
Location: Goya Street, 5-7
Opening hours: 12:00 pm- 00:30 am