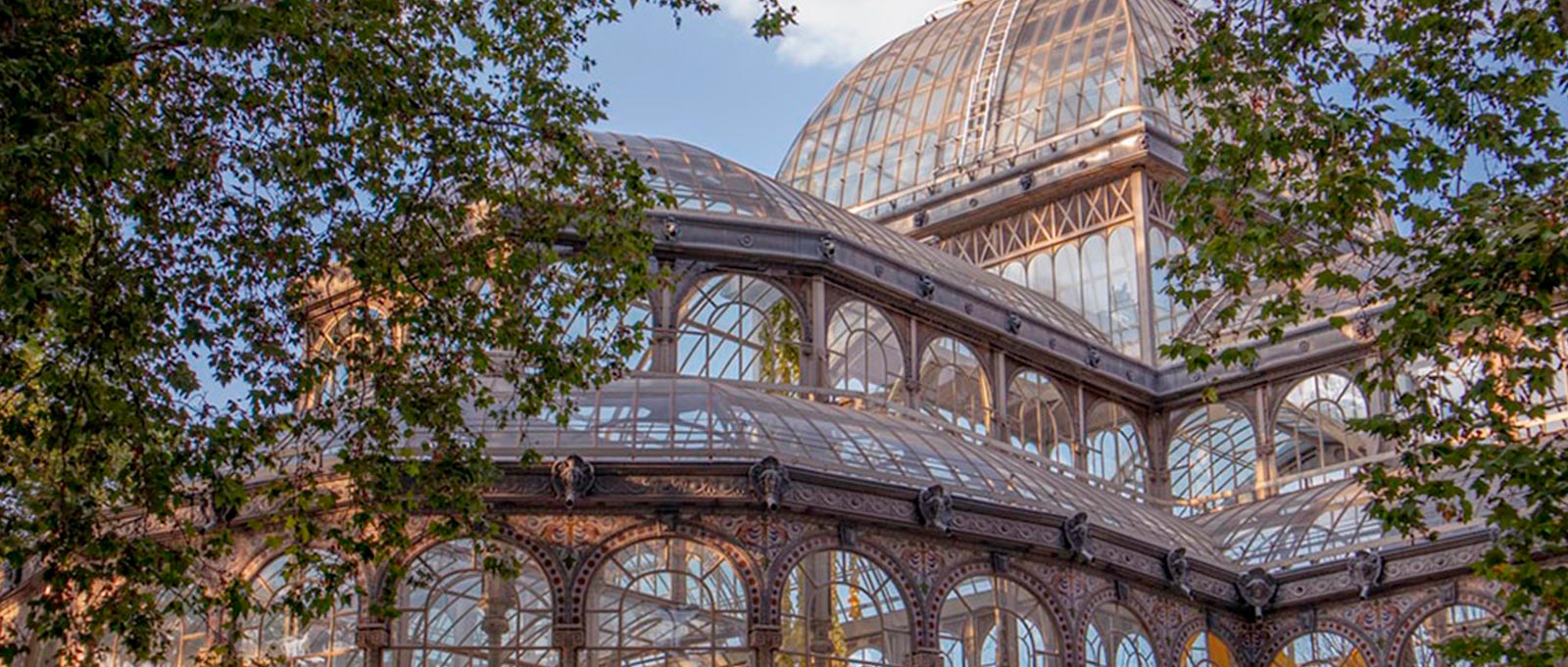 The Crystal Palace is one of the best examples of the so-called iron architecture in Madrid.
This wide metal and glass structure located in the Retiro park was created in 1887 by Ricardo Velázquez Bosco on the occasion of the Exposition of the Philippine Islands.
Inspired by Paxtonla's Crystal Palace, the Crystal Palace hosts a greenhouse of tropical plants, being also an exhibition hall with art paintings from Museo Reina Sofía.
– Location: Paseo República de Cuba, 4
– Opening hours: 10:00 am – 22:00 pm
– Telephone: (+34) 917 741 000
Photo by: © Madrid Destino Cultura Turismo y Negocio