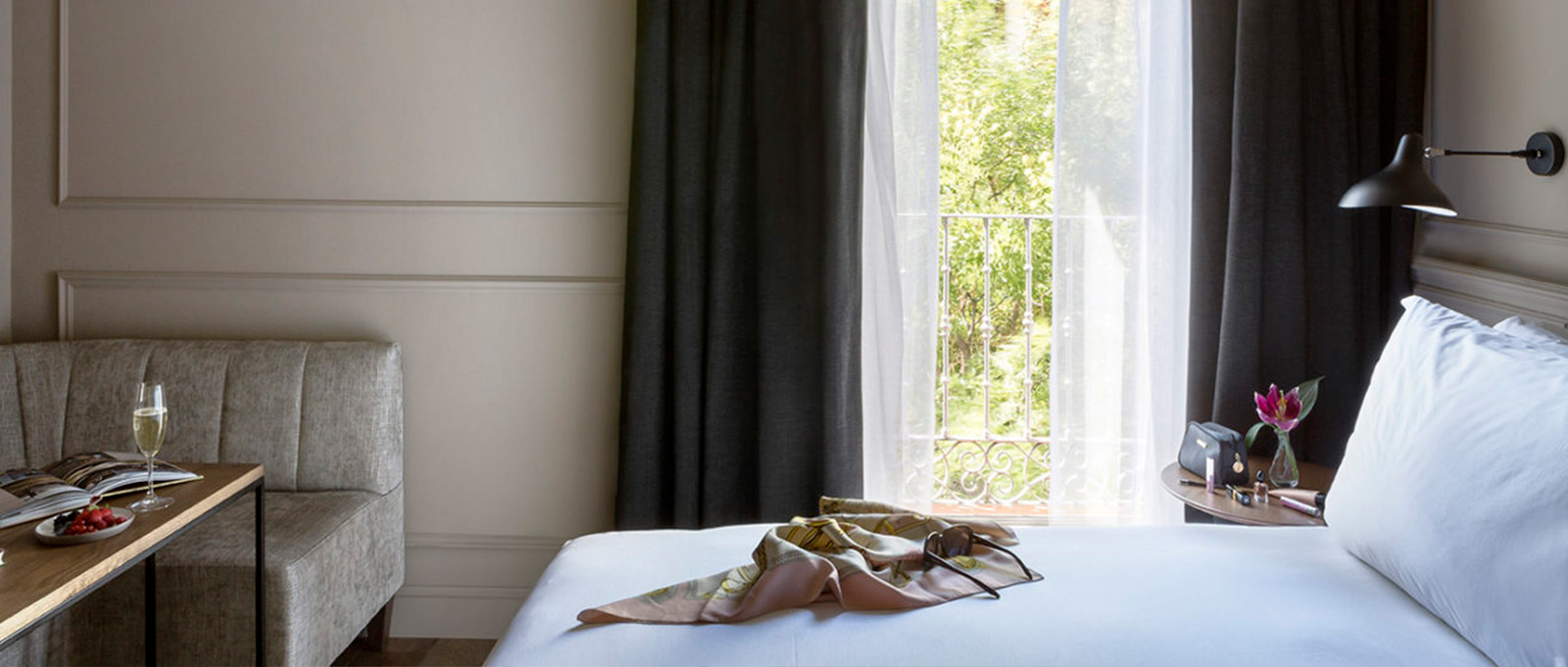 Just a few steps away from TÓTEM Madrid, the Gold Mile is one of the most chic and luxurious neighborhoods of the capital with the largest fashion, jewelry and decoration brands worldwide.
The commercial area par excellence in the Gold Mile, in which the most important brands are concentrated, is located among the streets Serrano, Jorge Juan, Ortega and Gasset, Juan Bravo and Prince of Vergara.
To enjoy the Golden Mile as a native, our Local Guru recommends a walking tour starting from Tótem Madrid through La Gasca street towards Ortega y Gasset, where you will find a great variety of small boutiques with a lot of charm. The tour continues to Plaza del Marqués de Salamanca, where jewelers, boutiques, antique shops and art galleries are surrounded by spectacular buildings of classical architecture. We continue our walk through Castelló, Velázquez and Claudio Coello until Jorge Juan St., where luxury brands are concentrated for men. The route ends at Serrano St. where we recommend to stop by and enjoy a glass of wine with some tapas in one of its terraces.
For those who are interested in Spanish fashion, our Local Guru recommends visiting from small boutiques to renowned national brands such as…
Loewe,recognized worldwide,Manolo Blahnik, Adolfo Dominguez, Amaya Arzuaga, Agatha Ruiz de la Prada, Roberto Verino or Angel Schlesser, who share space with designers such as Chanel, Armani, Valentino or Louis Vuitton.
Do not miss this route to enjoy a shopping day as a local just a few steps from Tótem Madrid, or if you prefer the opinion of an expert in European fashion, discover our Personal Shopper experience.